Skip to Content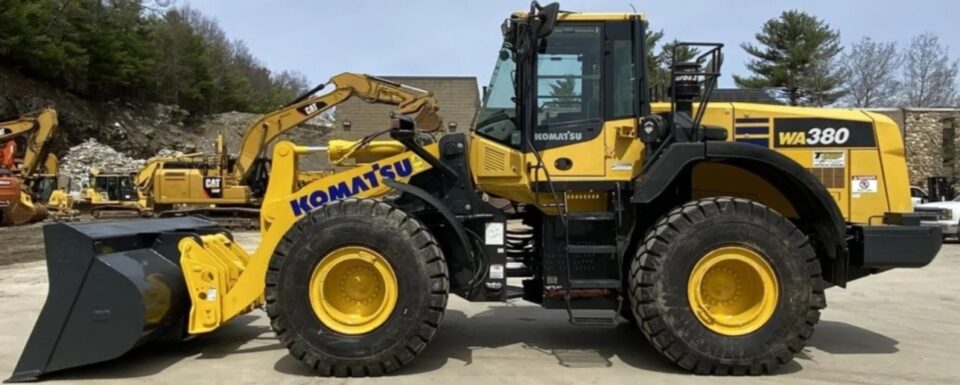 BIG X EQUIP
Summer Deal!
KOMATSU 380-8 2021 1700hrs
Why is it a great deal?
Because there is a ____ month/year back order for 380s.
This is the last of the ready to go 380-8 we have seen for a while.
New today $305,000
The 2021 value is $240K 1700hrs.
Includes forks 12k.
Warranty to 1 Oct 2024 up to 4000hr
Very clean
The rest is like new.
The latest features include bucket ride hydraulic suspension.
Today's price is $230K
Equipment Delivery Options & Transport Options are available throughout Utah & Northern Arizona.
Large Wheel Loader Sales
Big X Equip provides construction equipment and wheel loaders in Utah, Wyoming and Northern AZ. The Komatsu WA380-8 is a large, heavy-duty wheel loader with a capacity of 8 metric tons. TheKomatsu 380 is productive and comfortable to operate. With breakout forces greater than its competitors, the Komatsu is an excellent machine with great handling, balance and stability, with a powerful tier 4 final emission-compliant engine.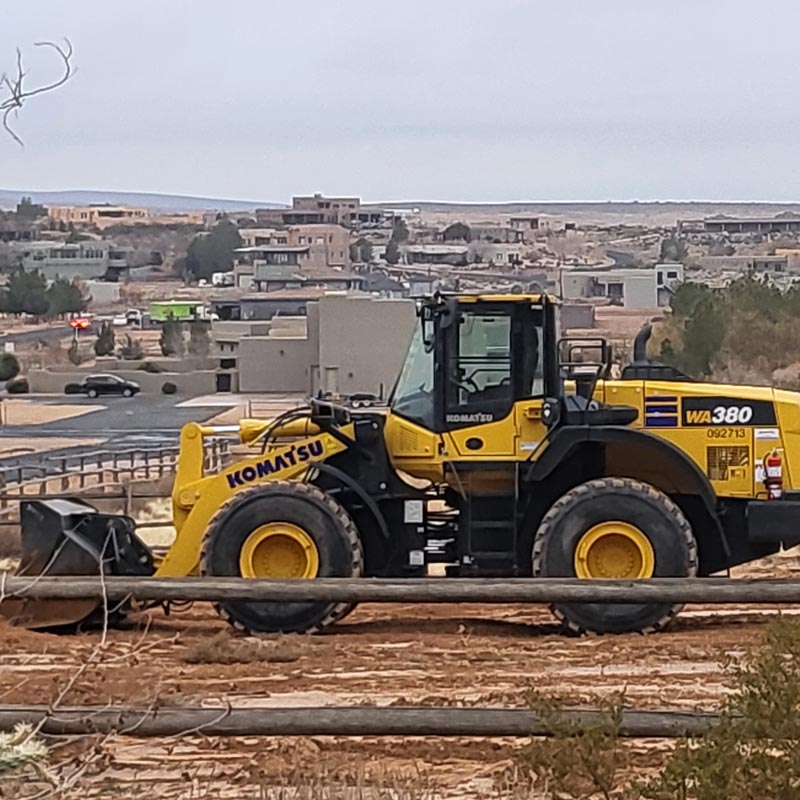 The Power and Comfort of Komatsu WA380-8
The Komatsu WA380-8 provides both comfort and power to our renters and buyers. This powerful wheel loader comes with high lift arms, minimized fuel consumption, and powerful engines. This large machine is built for tough digging and equipped with a four-wheel drive for optimal function. You can switch a loaded bucket to suspension ride and back to ridged for precise digging. See this machine's specifications for more information:
Operating Weight: 41932 lbs. (19020 kg)
Engine Power: 191 HP (143 kW)
Max Bucket Capacity: 4.3 yd
Max Full Turn Tip Load: 29,630 lbs. (13440 kg)
Max Travel Speed: 4 gears, 24 mph
Fuel Tank Capacity: 79 gallons (300 liters)
A Machine to Handle Many Tasks
The WA380-8 can handle snow removal, road work, paving, waste & recycling. It has excellent maneuverability for hard-digging operations and it also has outstanding hill climb and acceleration.
Durable Equipment and Reliable Sales